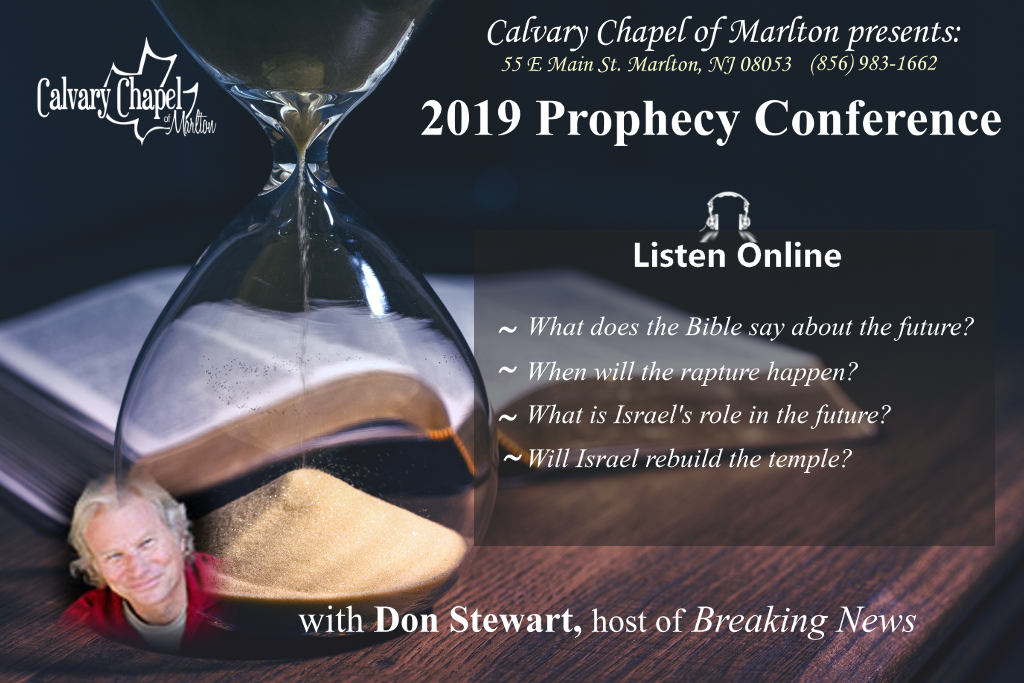 What does the Bible say about the future, when will the rapture happen, will Israel really rebuild the temple, what is Israel's role in the end times? The teachings from our 2019 Prophecy Conference will soon be available. Check back…
Did you know there are at least 25 signs shown in the Bible that are now evident in our world, and prove we are closer than ever to the Lord's return? Written thousands of years ago God's Word continues to be completely accurate, and we can tell from reading it that the end is coming quickly.
Now, perhaps more than ever, God's Word is challenged from many different directions, but as believers we can have the faith and confidence to know that what it says is completely true and 100% accurate.
Our speaker will be Don Stewart, heard on Hope FM as the host of Breaking News and formerly Pastor's Perspective. Don is also the author of many books on Bible prophecy and related topics. Our conference will be from 9 AM till 1 PM, it is completely free and no registration is required.
Be diligent to present yourself approved to God, a worker who does not need to be ashamed, rightly dividing the Word of truth. 2 Timothy 2:15