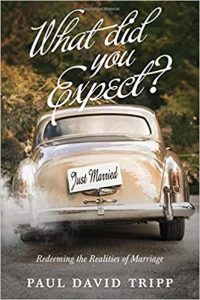 What Did You Expect?
This spring, the Young Married Couples small home group is working through, "What Did You Expect? Redeeming the Realities of Marriage" by Paul David Tripp.
Somehow, someway, every marriage becomes a struggle…At some point you need something sturdier than romance. You need something deeper than shared interests and mutual attraction. You need changed expectations, you need radical commitments, and, most importantly, you need grace.
~ Paul David Tripp
We meet together Sunday evenings twice a month. Join us, as together we search out God's plan for our marriages.
Childcare Provided
For more information, call the church office at (856) 983-1662.