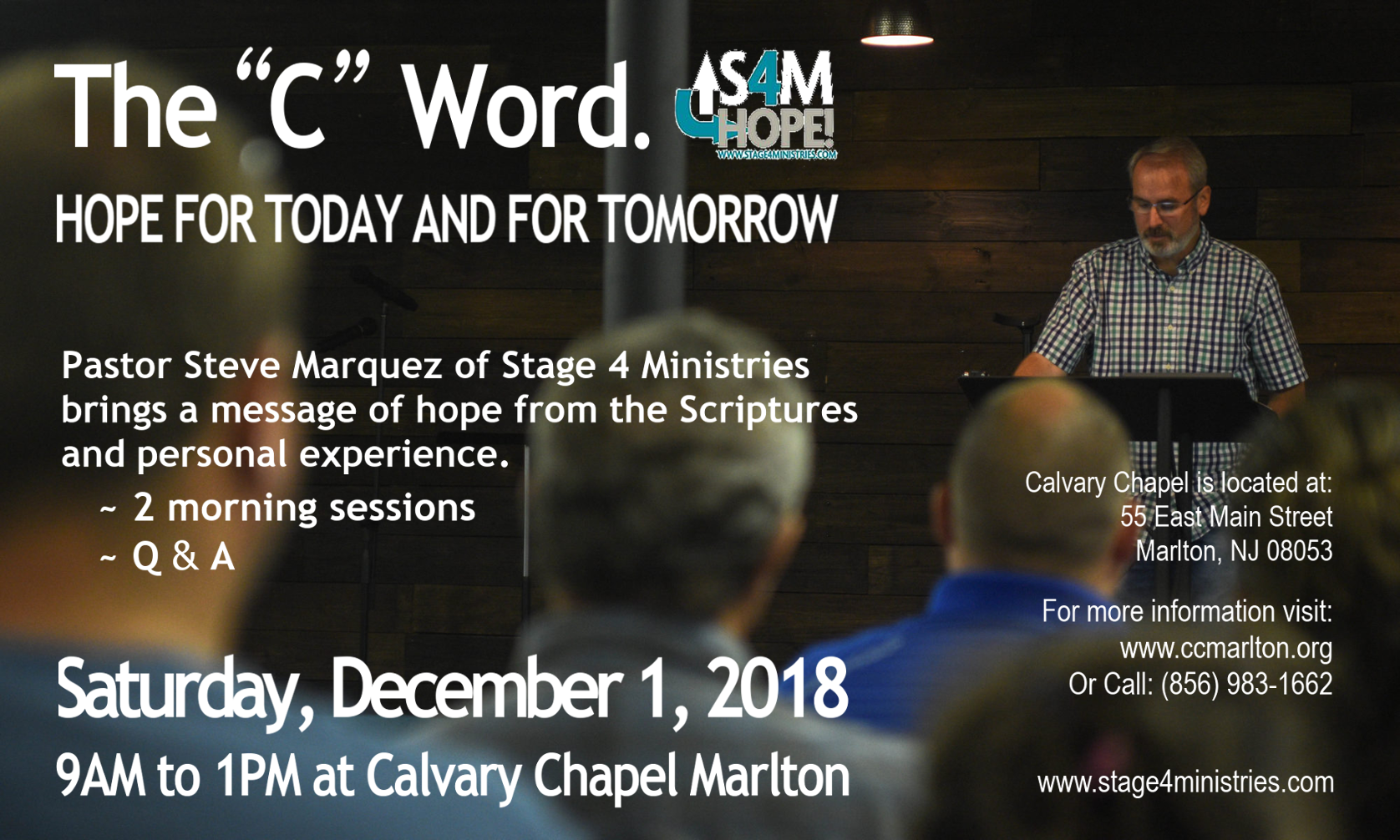 Are you or someone you know going through a cancer diagnosis or other life-threatening disease and in need of encouragement? Join us as Pastor Steve Marquez of Stage 4 Ministries brings a message of hope from the Scriptures and from personal experience at a one day conference on December 1, 2018.
Steve is a three-time cancer survivor/battler who is currently fighting kidney cancer and will encourage you on your journey. There will be 2 morning sessions and a Q & A as Pastor Steve shows us that as long as there is breath, there is hope. We can look with confidence to a future filled with hope, here and in heaven when the battle is over.
For more information on the conference, call (856) 983-1662.
For more information about Pastor Steve and Stage 4 Ministries, visit www.stage4ministries.com