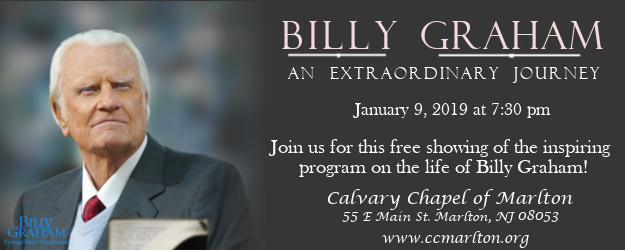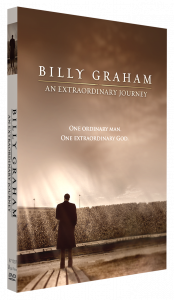 Calvary Chapel of Marlton will be sharing a free presentation of
Billy Graham, An Extraordinary Journey
on Wednesday Evening, January 9, 2019. This powerful film shares the impact of Billy Graham's life and ministry as he clearly presented the gospel around the world.
Bring a friend and join us at Calvary Chapel of Marlton, 55 E. Main St on January 9, 2019 at 7:30 pm. Be inspired to continue God's work of sharing the gospel, right in your own community!
For more information, call the church office at (856) 983-1662.