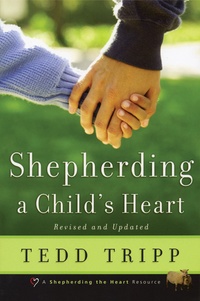 Shepherding a Child's Heart
…out of the abundance of the heart his mouth speaks… Luke 6:45
This fall, the Young Married Couples small home group is working through Shepherding a Child's Heart by Tedd Tripp:
All behavior is linked to attitudes of the heart. Therefore, discipline must address attitudes of the heart.
We meet together Sunday evenings twice a month. Join us, as together we search out God's plan for our families.
2017 Winter/Spring Schedule
Sundays 4:00 – 6:00pm
January

8th
Session 5
22nd
Session 6
February

5th
Session 7
19th
Session 8
March

5th
Session 9
19th
Session 10
April

2nd
Session 11
23rd
Session 12
For more information, call the church office at (856) 983-1662.