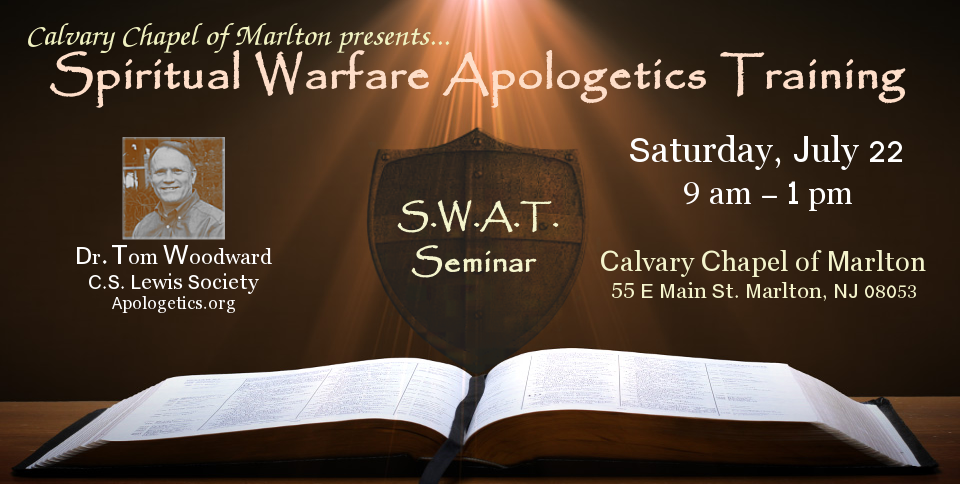 Calvary Chapel of Marlton is hosting a S.W.A.T. Seminar on Saturday, July 22, 2017 from 9am through 1pm. This Spiritual Warfare Apologetics Training will feature Dr. Tom Woodward of the C.S. Lewis Society, the host of our Saturday morning program, "The Universe Next Door."
Join us to hear some of the 'tsunami of evidence' for Christ! We will discuss new evidence for creation that refutes Darwinian evolution and equips you to stand with strength and passion as you share the excitement of the Gospel with others.
S: Scientific Evidence
W: Wonder and Wow Evidence
A: Archaeological and Historical Evidence
T: Transformed Lives
This is an exciting and fast paced seminar so come prepared to learn and grow in your walk with the Lord! The event is free and registration is not required. If you need more information, call Calvary Chapel of Marlton at (856) 983-1662.